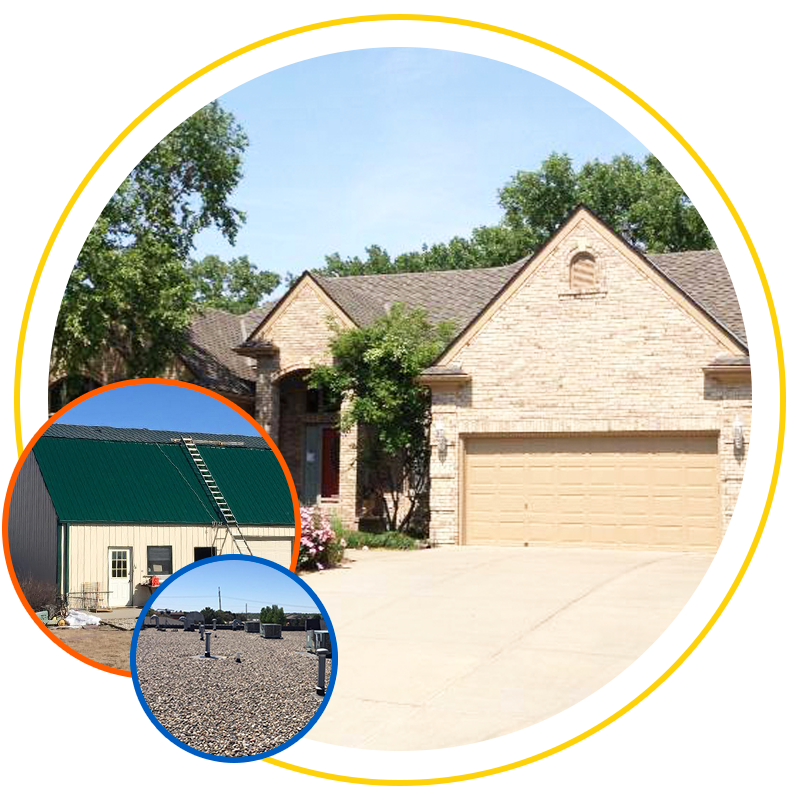 Omaha Roofing Repairs, Re-roofs, and Installations
Your roof is the first defense against the elements your home has. Is your roofing ready for repairs? Looking for a local Omaha roofer? Your roof takes the brunt of storms, winter weather, the sun, and wind. Over time your roof will become weakened from the elements and need to be replaced or repaired. This is why Exterior Remodel & Design offers complete roofing installation and repairs to the entire Omaha Metro area. Our experienced roofers will install, replace, and repair any type of roofing you may have. Give us a call today for a free estimate and to learn more about the different types of roofing products we carry.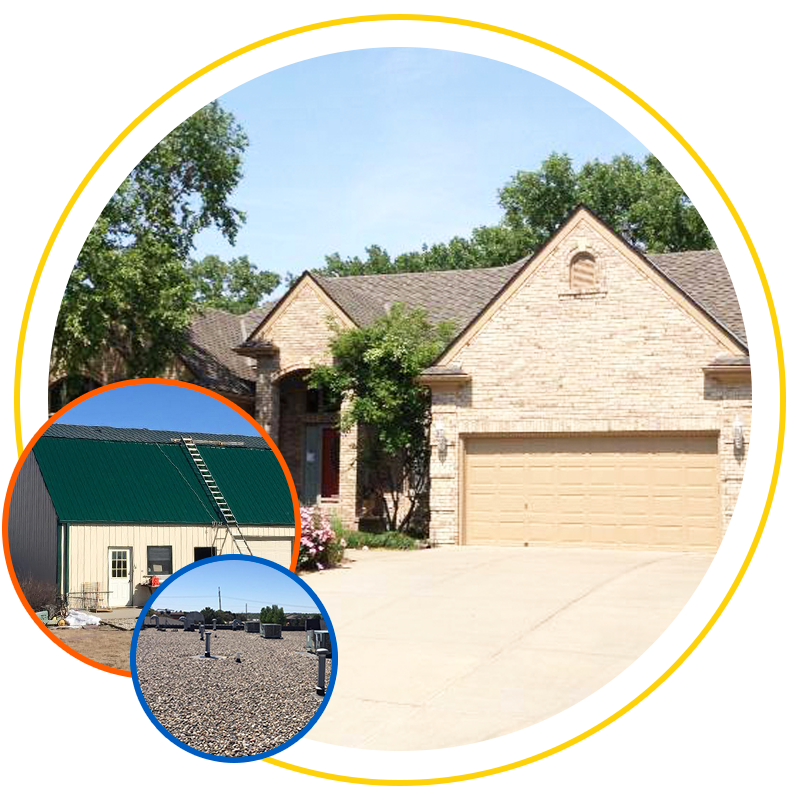 Roofing Services We Offer
Exterior Remodel & Design has become a well-trusted name when it comes to roofing in Omaha, because we are willing to work with our customers and always take pride in doing a job the right way. Our roofers are always updating their knowledge of the industry and strive to leave customers as pleased as possible with their new roof.
Roof Inspections
Roof Installations
Types of Roofs We Repair and Install
There are many different types of roof products on the market today. You have many options to choose from and many colors and styles to make your Omaha home or business unique. The types of roofs we install include:
Residential Roof Types
Commercial Roof Types
TPO (Thermoplastic Polyolefin)
PVO
EPDM (Ethylene propylene diene terpolymer)
Modified Bitumen
Metal
These are only a few of the many options we have. We offers all types of roofing products to our residential and commercial businesses. If you are looking for a new roof, re-roof or need to replace an old one, look no further than Exterior Remodel & Design. We know we have the right choice for you.
Roof Inspections
As your Local Omaha Roofing Contractor We're here to help! Whether you need a full roof replacement or advice on roof damage or leak, Our professional staff will contact you to arrange for a free roof estimate. Most roof damage is caused by severe weather, particularly hail or high winds. Whenever severe weather occurs and you think it may have affected your roof, Give us a call to have your roof inspected for damage.
If you have sustained roof damage, our professional staff will gladly work with your insurance adjuster. If you are experiencing a leak, missing or blown-off shingles or have any concerns pertaining to your roof, contact Exterior Remodel & Design and request a free estimate.
Common Roof Inspection Problems
Here are a few common problems we encounter during roof inspections in the Omaha Lincoln Metro Area.
LEAKS
Leaks can develop on any roof for many reasons. Any protrusions through a roof, such as soil stacks, soil pipes, air vents or skylights are all areas where we see leaks. Flashing's on walls and chimneys are also common areas. Leaks travel and may appear in an area far from the source of the leak. If you think your roof has developed a leak, call us we are your Local Omaha Roofing Contractor and we will inspect the area..
ICE DAMS
Ice dams are formed when heat from the inside of a home escapes into the attic and warms the roof decking during the winter. This heat, combined with heat from the sun, can melt snow on the roof. Melting snow on the upper roof and in the valleys then runs down toward the eaves as water. When it reaches the cold eaves and gutters it re-freezes. The continual thaw and re-freeze process creates ice dams. The result is water backing up under the roof shingles or behind fascia boards where it can soak through the roof decking or walls sheathing, causing damage to attics, ceilings and walls.
VENTILATION
It is important to have ventilation in the attic so any heat lost from the interior of the home is drawn up and out of the attic. Adequate attic ventilation will help the roof deck stay cool. Another benefit of having your attic ventilated is that it allows for moisture that rises into the attic from things such as bathing, cooking and the laundry to escape. Unchecked moisture can promote mold, mildew, and wood rot.
Windows & Doors
As trusted window specialists in both Lincoln and Omaha, we pride ourselves on our level of expertise and our willingness to exceed our customers' expectations when it comes to installing and replacing windows.
Siding & Gutters
Protect your home from the elements, avoid water damage, increase your resale value, and instantly refresh the look of your home with new siding and gutters installed by Exterior Remodel & Design.
Contact Our Roofing Specialists Today
Get in touch with us today to learn more about our roofing installation and repair services! We offer free estimates and are proud to serve Omaha, NE, and the surrounding areas.
Contact Us